HOLIDAY TEAM SCRAMBLE LEAGUE
BEGINS WED, DECEMBER 6th
Sign up for a league to end the 2023 year!
GOLF ANYTIME Wednesday or THURSDAY
Tee Up Anytime Wednesday or Thursday
6 Week League - (First 2 Weeks Set Team Handicap)
Two Person Scramble - Best Shot Format
Optional Cash Games
Flexible For All Schedules!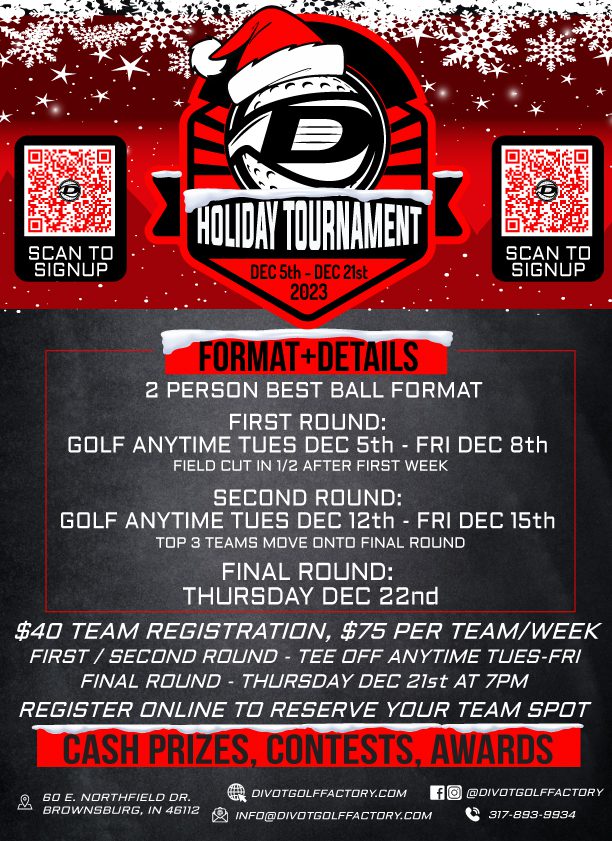 HOLIDAY TOURNAMENT SCRAMBLE
BEGINS TUES, DECEMBER 5th
Sign up for a fun and competitive 3 week Team Scramble Tournament
Two Person Scramble - Best Ball Format
First Round Dec 5th-8th (Field Cut In 1/2 After First Round)
Second Round Dec 12th-15th (Field Narrow Down To Championship Final)
Championship Final Round Thurs, Dec 21st at 7pm
Optional Cash Games
Winners Receive $100 Cash + Winning Plaques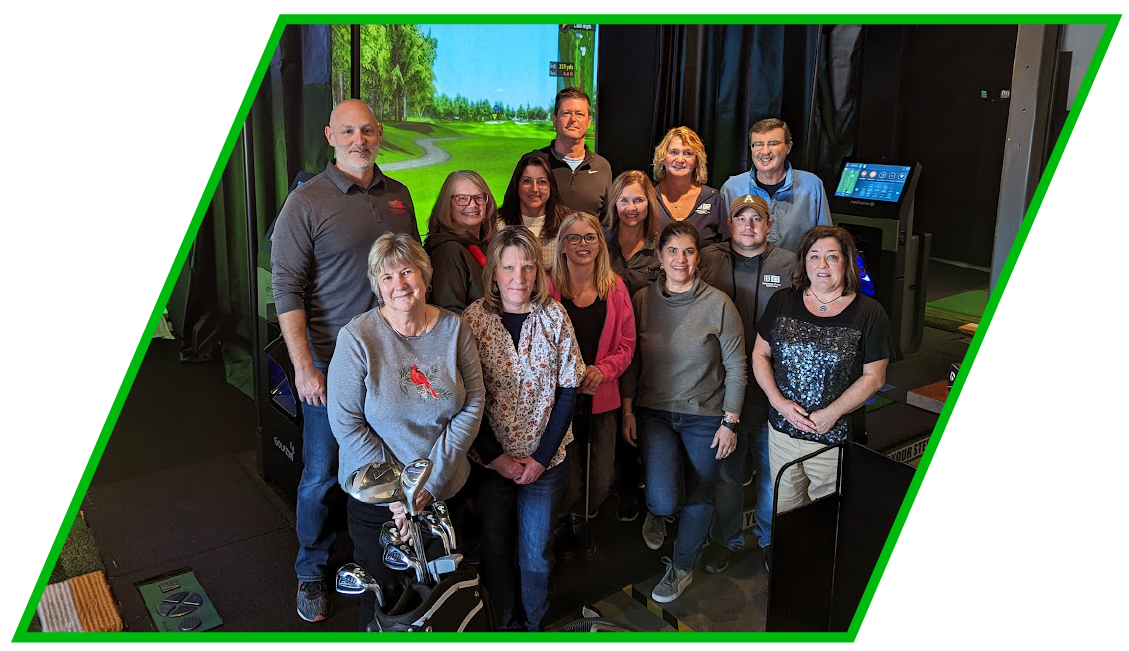 Celebrate Special
Occasions & Gatherings
At Divot Golf Factory, we arrange numerous birthday celebrations, business gatherings, holiday parties, bachelor/bachelorette parties, and other special occasions. Get rid of the dull restaurants and choose us to organize your next event.
Enjoyment for Everyone
Whether you are a budding golf pro or picking up a club for the first time, we offer something for everyone. It is also a great place to socialize in a non-corporate environment with friends or coworkers.
The Party Will Go On
We offer private party and events that can hold up to ## in size. Thanks to our indoor atmosphere, rain, snow, heat, or cold won't stop the party from happening!
Upgrade Your Event
Want to upgrade your event? We provide a variety of extras at Divot Golf Factory. From live group leaderboards, lessons or surprise gifts for your guests, we offer everything you require to make your next event a chip in.
FOOD AND DRINK
Our food and drinks are what you'd find at your local course, minus the girl driving around in a cart. We offer our take on the classic hotdog, with a spin that'll leave you putting for birdie.
Connect With Us to Learn More About the Services We Offer.